About
Map/Location
Insurance
Testimonials
Appointment Request
About Cane Bay Chiropractic & Wellness, LLC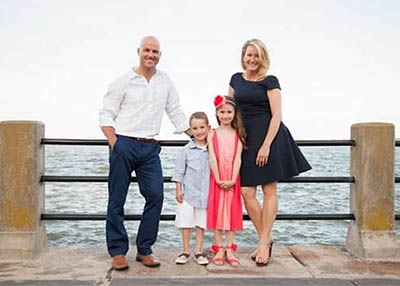 Drs. Anthony and Stephanie Lanzara are chiropractors serving Summerville, SC and the surrounding areas. Whether you need an injury or accident treated, have a specific body problem (such as back pain or a spinal condition), need pain relief, or just want to improve your overall health, Cane Bay Chiropractic & Wellness may have a solution for you through chiropractic care.

Locations
1724 State Rd., Suite 1D
Summerville, SC 29486
843-899-7200
Insurances Accepted
Our office plans to participates in most insurance programs. We also accept auto accident and workers compensation cases. To learn more about our payment options for chiropractic and wellness care, you can call our office directly.
Testimonials
"The best. So convenient for CaneBay. Works his magic. Dr. Lanzarra is the best. He listens and is caring .👍🏻"
– Gail Mellow
"The adjustments are phenomenal. The entire team makes sure that you are comfortable and gives you all of the information you need. You always feel welcome and the people couldn't be friendlier. The time spent answering my questions almost made me feel uncomfortable because most traditional doctors make you feel like there is a one question limit. Thank you again for all you do."
– Mark Iannarella
"Jennifer was amazing! Best massage I have had in a while. Will definitely be returning."
– Katrina Rogers