About
Map/Location
Insurance
Testimonials
Appointment Request
About Hehr Oral Surgery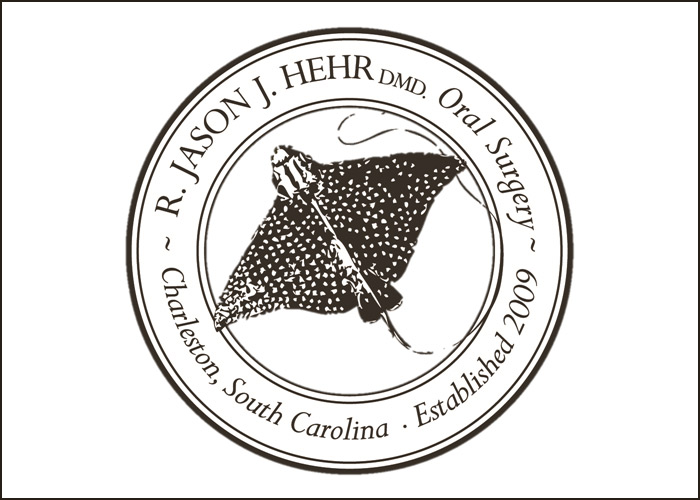 Dr. Jason J Hehr grew up playing hockey in Western Canada and received a hockey scholarship to Northern Michigan University, where he graduated with a degree in bio chemistry. "I planned on becoming a dentist when I was young," recalls Dr. Hehr. "I took a stick in the face and lost three teeth. I ended up in the hospital and the doctors could not do anything for me, so I went to the dentist office, where they extracted some teeth and did a little temporary bridge. I was about fourteen at the time and I knew I wasn't going to be able to play hockey forever. At that point, I decided that i was going to be in the dental field".
After college, Dr. Hehr played semi-professional hockey for five years, ending his career in Charleston, South Carolina with the Carolina Stingrays. He graduated from The Medical University of South Carolina Dental School in 2004 and furthered his education at The Medical University of South Carolina earning his specialty degree in Oral and Maxillofacial Surgery in 2008. Dr. Hehr opened his private practice as an Oral and Maxillofacial Surgeon in 2009.
Hehr Oral Surgery is a contemporary and a state of the art facility with patient comfort as a cornerstone of the practice. In addition to treatment for wisdom teeth, dental implants, anesthesia, facial injury, and oral pathology, Dr. Hehr has an aesthetics practice where he administers Botox, Juvederm, Laser Treatments, and a full line of Facial Aesthetics.

Locations
5401 Netherby Lane
North Charleston, SC 29420
843-767-3310
Insurances Accepted
Delta Dental
MetLife
Ameritas
Cigna Dental
Aetna
Medicaid (Children)
United Concordia
Care Credit
Testimonials
"I recently visited here to get my wisdom teeth removed, I have heard horror stories about other doctors and how much pain there can be after the procedure but that was not the case here. The service they provide is unmatched and I felt absolutely no pain during or after the procedure. Everything went as it was explained to me and the staff was very friendly and professional. I would highly recommend this office for any of your dental needs!"
- Derek, N. Charleston
"The appointment with Dr Hehr was perfect. He was very low keyed and gave me all the information I was looking for to make my decision in finally taking care of the bad situation with my teeth. I have contacted the dentist that will do the process of the making and fitting the new teeth and then with Dr Hehr to do the surgery. Looking forward to my new smile."
- Charles, Summerville
"Everything was so relaxing! I have a major fear of dental work because of past incidents. I was truly relaxed, staff was helpful and reassuring, Sammy came in and popped up on my lap, which gave me a calming feeling. Dr. Hehr came in with his pleasing personality and smile. After he reassured me, his work began and it seems as though I was out of there in 15 minutes! I only took one pain pill late in the evening. My minor discomforts were gone by bedtime. Thank you Dr. Hehr and staff!"
- Marlene, Summerville